Small Business Grant Program
In accordance with Opelika Chamber of Commerce's mission, vision and values, the Opelika Chamber of Commerce is pleased to introduce a new small business support and start up program. The Small Business Grant Program will be administered by a subcommittee of the Opelika Chamber Small Business Committee and will include diverse business owners and impartial participants who are ineligible to receive the grant for their own business. Grant amounts will vary by need and application total, and shall not exceed $5,000. There is no guarantee that you will receive the full amount requested. 
The award guidelines are as follows: 
80% will be awarded to existing small businesses

20% will be awarded to start-up businesses (in operation 12 months or less)

 
Eligibility & Guidelines:  
Complete applications must be submitted by the published deadline.

 

Business must be licensed within the City of Opelika.

 

Should employ 10 or fewer employees (2 part time = 1 employee).

 

Must demonstrate a need for funding.

Must not have received a grant through this program in the past 12 months.

 
Application Period: Applications will be accepted year-round at www.OpelikaChamber.com.  If not selected, your application will be saved for consideration in the following selection round for a maximum of 1 year. 
Review Period: Applications will be reviewed on a bi-annual basis, or until available funds have been depleted.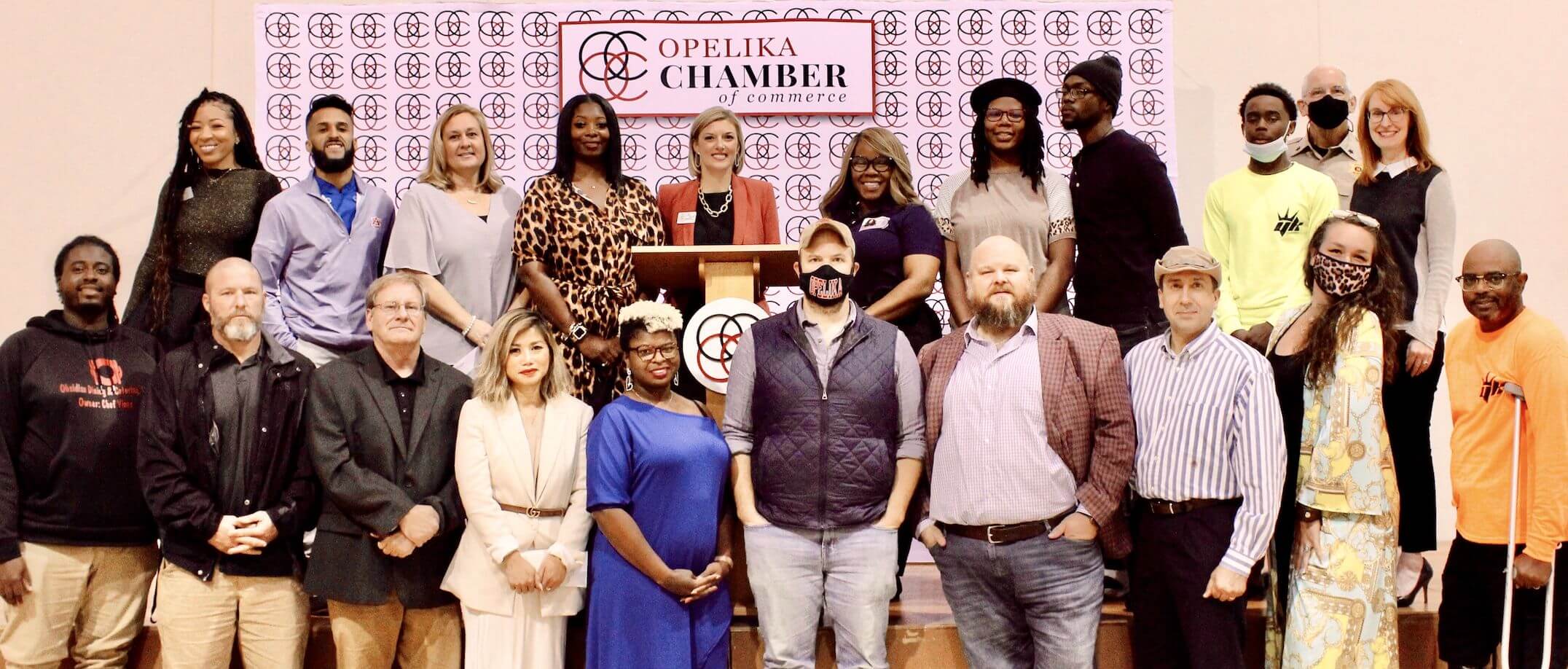 The Opelika Chamber was proud to award $25,000 in grants to 23 various businesses throughout the city of Opelika. This was our inaugural selection of recipients, and we look forward to continuing to review and award additional recipients in the future. Fall 2021 recipients are pictured above and listed below.
5 X Environmental
A Little Grace Boutique
Bill & Robbie's Excellent BBQ Adventure
Boonie Hat Coffee
Butcher Paper BBQ
Dani's Cheesecake
Designs by YU LLC
Expert Cleaning Concepts
Franky Junes Weeny Wagon
Gear Gaming
Grazer Co
Hibachi on Wheels
Insure with a Rose
M2Design & Consulting
Mama Mocha's
Melanin Cafe
Obsidian Dining & Catering
Proper Prep Services
Rock n' Roll Pinball
Spiritual Goddess Boutique
The Galley on McCoy
Young Kings, LLC.