Annual Member Golf Tournament
One of our most popular events is The Annual Member Golf Tournament that draws more than 150 players to compete in a 4-man scramble the first Tuesday of May. This is normally held at the beautiful Grand National Golf Course here in Opelika. There are morning and afternoon flights with multiple contests including longest drive, closest to the pin, and even a big golf ball drop for a raffle prize winner! This event allows chamber members to enjoy a fun day of golf outside the office while offering the opportunity to make deals and meet potential customers.
The Opelika Chamber also hosts a Twilight Golf outing where teams of 2 play 9 holes of golf. The event concludes with a casual yet intimate reception where all chamber members are invited to attend, enjoy drinks, and winners will be announced. The purpose of this event is to give chamber members who are not able to play golf the whole day the opportunity to play a shorter round while making new business contacts!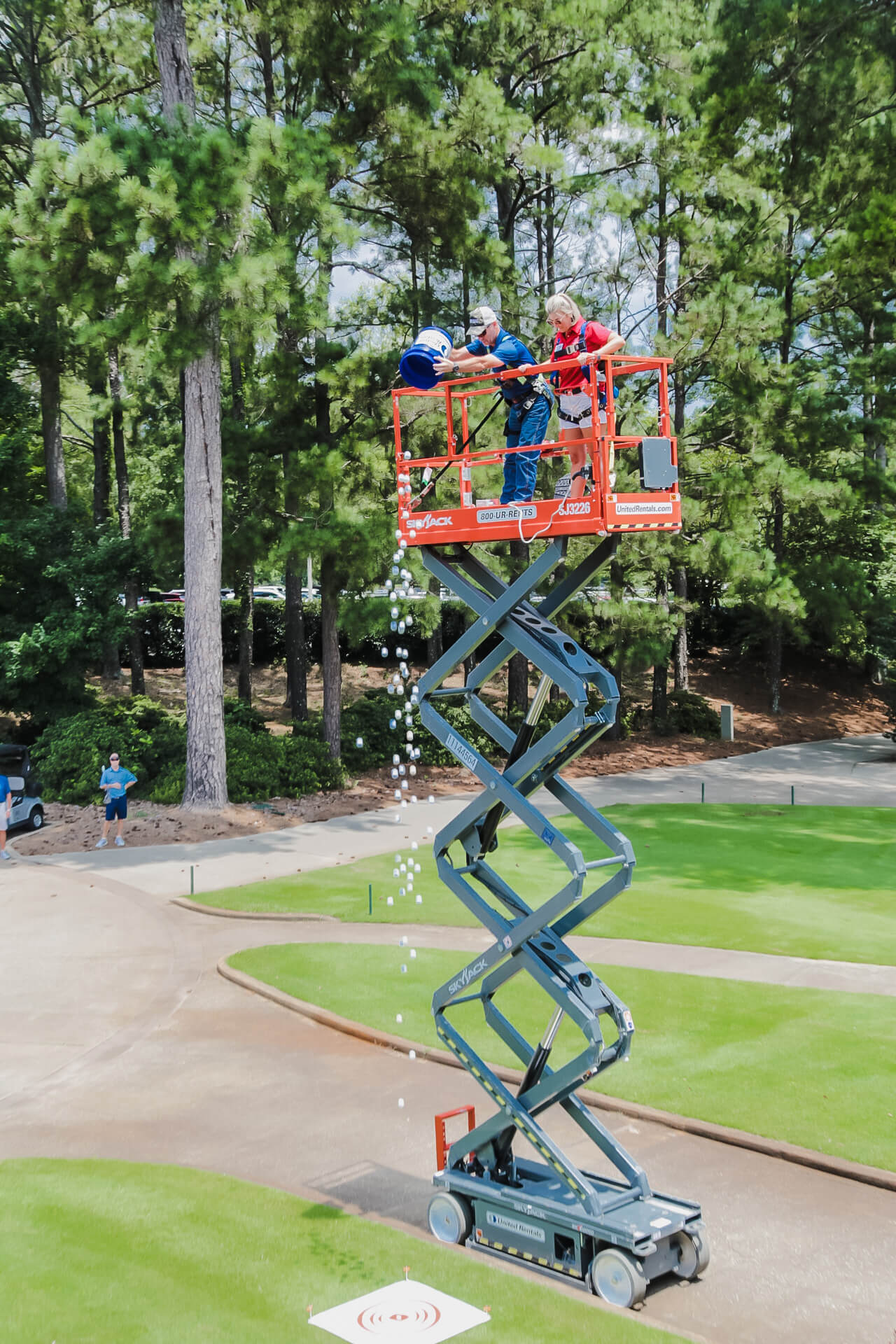 Participants have a chance to win $1000 during our annual Golf Ball Drop. Opelika Chamber Members and golf tournament participants are welcome to purchase entries for $20. An entry will get you a number, which is assigned to a golf ball.
During the lunch break, we will raise the golf balls in a bucket truck or scissor lift, and dump all the buckets from 100 ft up in the air. The ball that lands closest to the target is the big winner. It's a fun and exciting way to potentially win big!
If you would like more information on Opelika Chamber's annual golf tournaments, contact
Mackenzie Poole, Director of Leadership & Events at mackenzie@opelikachamber.com.